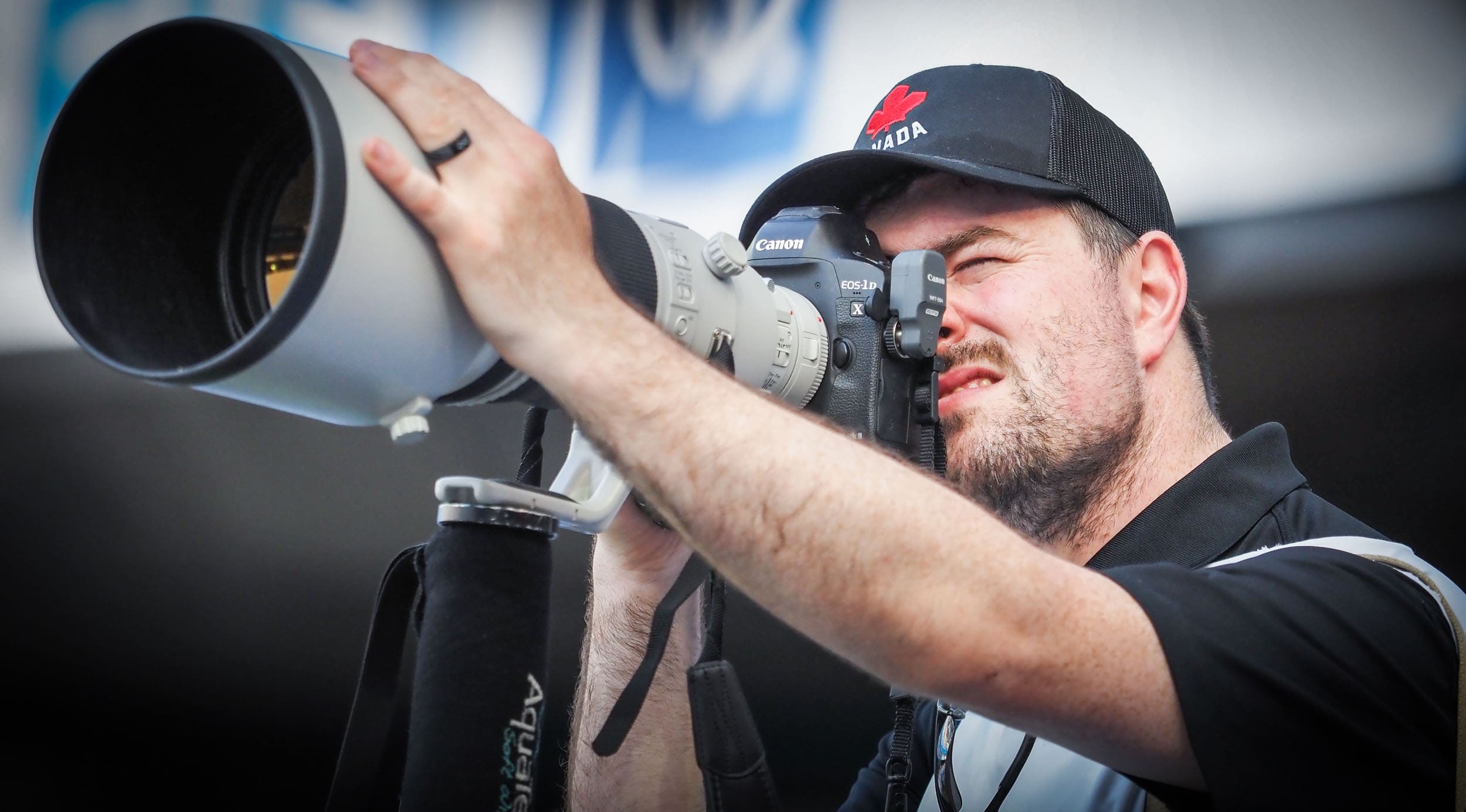 ABOUT me
About Me, My Clients, My Achievements
My Story
I have always had a passion for photography. When I was a kid, I use to take pictures with a toy camera, filling countless shoe boxes with memories. I would have never imagine that years later my pictures would appear in international publications like Sports Illustrated, ESPN Magazine, The New York Times and National Geographic. Fun fact: my first image ever published in Sports Illustrated was a double track of a jumping polar bear.
After graduating with a bachelor degree in graphic design, I started my career working for a small company called Photo Action. I was hired to photograph high school and college sport teams on a regular basis and it allowed me to perfect my craft as an action photographer. More or less a year into it, I started my company and begin to land assignments from newspapers and wire agencies. ​
Over the years, I have built a clientele of corporate and editorial clients that include Thomson Reuters, The Canadian Press, Getty Images, Aflo Images, The Globe and Mail, La Presse, The New York Times, The Toronto Star, The Canadian Olympic Committee, Mazda, Desjardins, Red Bull, TD Bank, USports, Canadian Tire, Quebecor, ABB, Davie Shipyard, Sherwin Williams, Gatorade, Montreal Alouettes, Tennis Canada, International Skating Union, Arena and many others. ​
Nowadays, I live in Quebec City and focus my work on sports photography and editorial assignments.
Numbers Speak For Themselves
3098
Assignments Completed
Some Cool Facts
46
Different Sports Covered
96 298
Images transmitted to clients
---
What my clients have to say
"Thank you so much for coordinating this and for being so organized! I greatly appreciated your extra initiatives and hard work!"
"A word of appreciation for the excellent work covering the Quebec train derailment. The very strong pictures resulted in a dominating play."
"I wanted to thank you for your work at our Quebec City Convention this past week. Your photos are stunning and we really appreciate your work ethic and professionalism with our clients & dealers."
"I would like to thank you for your hard work this past year. You have produced some great work and it has been notice by all."
"Just tested out your pictures for our concept and it came out perfect. Thanks for the hard work, good job!"
"I can say it was great to work with you and I hope to do it again. You are one of the bright lights shining at Reuters Pictures."
Awards & Nominations
2023 | Atlanta Photojournalist Contest – 2nd place Sports Picture Story

2022 | Picture of the Year International – Award of Excellence Sports Life
Atlanta Photojournalist Contest – 3rd place Sports Action
NPAC – 1st place Sports Action
2021 | NPAC – 1st place Sports Feature
2019 | Atlanta Photojournalist Contest – 1st place Sports Action
Atlanta Photojournalist Contest – 2nd place Sports Feature
2018 | Atlanta Photojournalist Contest – HM Feature
SIPA Contest – HM Sports
2017 | NPAC – 1st place Sports Action
NPAC – 3rd place Spot News
Atlanta Photojournalist Contest – 3rd place Sports Action
2016 | NPAC – 3rd Sports Action
2014 | NPAC – 3rd place Sports Action
2013 | NPAC – HM Spot News

2012 | NPPA – HM Sports Feature
2011 | NPAC – Runner up Photojournalist of the Year
NPAC – 3rd place Sports Action
NPAC – HM Pictorial
Atlanta Photojournalist Contest – 3rd place Sports Action
Atlanta Photojournalist Contest – 3rd Place Pictorial
2010 | NPAC – 2nd place Feature
NPAC – HM Pictorial
NPAC – 1st place Sports Action
2008 | NPAC – 1st place Pictorial
NPAC – HM Feature